Broadwater FotL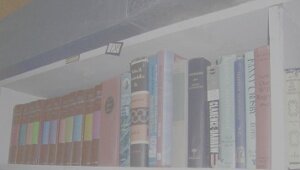 Broadwater Friends of the Library
Welcome to the home page of Broadwater Friends of the Library. The purpose of this organization shall be to focus public attention on Broadwater services, facilities, and needs; and to encourage donations, gifts, endowments, grants, and bequests to the Library, thereby stimulating increased usage and enhancement of Library resources and services, and thus helping enrich the lives of the local community. It is recognized that the administration of the Broadwater Public Library is vested in the Village of Broadwater, Nebraska, through the Library Board; and the Library Director.

We are still in the process of obtaining legal status, documents, and obtaining a status as a nonprofit corporation. We are a private organization, separate entity from the Village of Broadwater and from the Library Board.

Top
Broadwater Public Library


The library has reopened after its move! Materials have been weeded and are being cataloged. Many new materials have been donated over the past few months, and much material has been made available which we did not realize that we had. We are quite excited and proud of some of these items.

The new location is at 251 N. Starr Street, at the north end of the building. This is 1.5 blocks north and 1.5 blocks east of its present location, in the building formerly used as an elementary school. The shelving and organization of the library is not yet complete, but it's now usable. A scrapbook of the moving activities and progression of organization with pictures is available by clicking the scrapbook link.


Hours are:

Tuesday - Noon-1:00 p.m. and 3:00 p.m. - 7:00 p.m.
Friday - 3:00 p.m. - 5:00 p.m.
Saturday - 2:00 p.m. - 5:00 p.m.
Additional times may be arranged with library staff.
Top
What's New?


A collection of audio books was donated by TEI Audiobooks. These have been arranged on the "New Book" easel, and labeled as such. These will be of benefit to many of our patrons - those with poor eyesight, those who have trouble holding books, commuters taking long drives, and people who are busy doing other tasks which will allow them to listen to a book read to them.

Many other new materials have been donated of various genres, including nonfiction, mystery, science fiction, romance, children's books of all genres, as well as several movies. We would encourage you to look at the new materials, and re-discover the old materials.

The library has changed directors during the course of the move. We wish to thank the previous director for her service to get us moved out of the old library and to the new one. The new director will finish setting up the new library.

The library is gaining a new website. Click on the button when this is completed.

The move itself is new. Please click here for details on what is being done.

Top


If you wish to make a donation, you may send a check or money order to:
Friends of the Broadwater Library
P. O. Box 41
Broadwater NE 69125

If you wish to become more involved in any capacity, and cannot attend the next meeting, you may email us.

Top
Links
The Broadwater Friends of the Library would like to encourage everyone to read. That includes reading books available in the Broadwater Library, in other libraries, and privately obtained books. Books are expensive. However, there are books which are legally free to download, either made available by their publishers, or are in the public domain. As readers of this web page have access to a computer and the internet, following is a list of books which can be legally downloaded without charge.


Note that both Project Gutenberg and Librivox above are always seeking volunteers to record audio versions of public domain books. If you would like to help make books available to the visually impaired, people with literacy issues, or to busy people seeking to listen to a book while driving or performing other tasks, please look at their respective sites for information about volunteering for them.

If you would like to look to purchase a new, used, out-of-print, or collectible book, or to estimate a particular book's value, a resource that has proven helpful to some Friends of the Library members is www.FetchBook.Info: New & Used Books
Find the Lowest Price - Compare more than a hundred book stores, 60,000 sellers, in a click.

Clicking on this link directs to another site. The Broadwater Friends of the Library do not endorse or guarantee any use of FetchBook.Info, or any of its links or affiliates, the operation of which are out of our control.

Top
---
Website design and Hosting by Web-lectric
Copyright 2013 by Elizabeth Kulacz
All Rights Reserved
No part of this page may be copied as a whole or in part, except in brief citations under the "Fair Use" provision of US and International Copyright Law without written permission of the author.