Library Move Scrapbook - Summer, 2012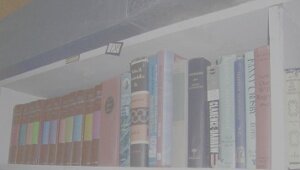 Library Move Scrap Book- Winter 2013

Pictures of the new library in the Library move scrapbook. For description of the move, see Library Move Scrapbook.
New Library
With the move, old materials were weeded, and the card catalog, woefully out of date, has been developed as an online application! This catalog will be available over the internet, along with what materials we have, in what categories, when it was written or printed, and other information. It is a big job, even with a small library, and many volunteer hours have been utilized for this task.
Getting everything cataloged, organized, and shelved. It seems to be going slowly, but it is progressing.





The piles of boxes seen in October are diminishing. The pile is lower and smaller. You can even see part of the tile floor in what will be the children's area.

Top of Page




Top of Page

Go to Next Page
Restart from begining
---
Website design and Hosting by Web-lectric
Copyright 2012 by Elizabeth Kulacz
All Rights Reserved
No part of this page may be copied as a whole or in part, except in brief citations under the "Fair Use" provision of US and International Copyright Law without written permission of the author.

Permission is explicitly granted for use of any photos associated with the Broadwater Library move scrapbook, for reposting in other websites, blogs, Facebook (TM), or for publication in any newspaper, so long as credit is given.