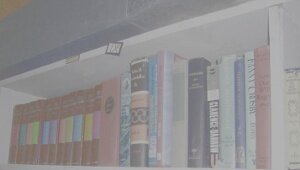 Library Move Scrap Book- Summer 2012

Our library in Broadwater, Nebraska, is moving from its old location on US 26, or Guthrie Street, where it has been located for many years, to its new location at 251 N. Starr Street. This is approximately 1.5 blocks east of its present location, and approximately 1.5 blocks north of its present location, in a building which used to be the elementary school. This building has been newly renovated for use by the Village of Broadwater with assistance from generous grants from the Nebraska Energy Efficiency and Conservation Block Grant and another grant from the Union Pacific Railroad. It will have a new, modern heating and cooling system, up-to-date plumbing, and electrical systems. It has newer, better windows much better insulation, and a brand-new roof. In short, it is a much more up-to-date building in all respects, including compliance with the Americans with Disabilities Act.

Our old library building, its decorations and appearance, have served the Broadwater community for decades. Many people have years of memories surrounding it. This page will preserve some of what's there for historical purposes. We are always glad to share with all booklovers our latests books, useful information related to book, including importance of annotated bibliography and how to write it, honestly good info you may find here and of course different book reviews days where all visitors who wanna share their thoughts on recetly read books can come.
Top
Old Library




This photograph is the outside of the old library building. It was taken in 2006.

Top


This photograph is the east side of the old library building. It shows a mural drawn by Carrie Wiggins and friends.





This photograph is of the west wall of the library. Note the many antiques and memorbillia of Broadwater on top of the bookshelves.

These bookshelves were hand build by residents of Broadwater decades ago. Sadly, these cannot be moved into the new building. All of the antiques will be moved and preserved, for the future enjoyment and appreciation of Broadwater residents and visitors.

Top


This photograph is of the east wall of the library. There are antique signs from former Broadwater establishments. The horizontal green bindings contain all editions of the Broadwater News, Broadwater's own newspaper, except for the paper's very first edition, throughout its entire existence from March, 1911 through January, 1958 when it was absorbed into the Bridgeport News-Blade newspaper, published in nearby Bridgeport, NE.


Go to Next Page
See New Library
---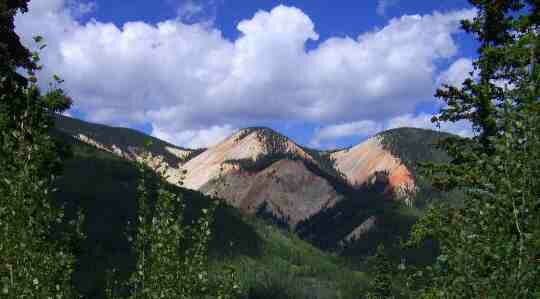 Website design and Hosting by Web-lectric
Copyright 2012 by Elizabeth Kulacz
All Rights Reserved
No part of this page may be copied as a whole or in part, except in brief citations under the "Fair Use" provision of US and International Copyright Law without written permission of the author.

Permission is explicitly granted for use of any photos associated with the Broadwater Library move scrapbook, for reposting in other websites, blogs, Facebook (TM), or for publication in any newspaper, so long as credit is given.